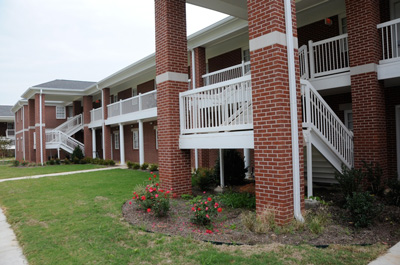 Dorm housing is full. We have many options for local hotels with a special prearranged rate.
We are pleased to announce that NITOC 2017 offers housing in the dormitories at Union!!!
Please do not contact Union to reserve these rooms.
Great rate for a 4 bedroom apartment with full kitchen and laundry machines accessible (either in the apartment, or in the communal laundry facility.
Half-suite option is only valid if you are approved by the coordinator to share a suite between 2 responsible parties. All minors must be the same gender. 2 families of four or less max per suite. Maximum of 4 in a family. NOTE: Housing Coordinator cannot match you with a suite-mate.
Stoa has a separate website for dorm information and reservation for housing. Click here for more details.
There will not be hookup for RV's or motorhomes on campus. If you are traveling to NITOC in an RV, Union has graciously provided a designated parking area for use during the day. No overnight parking please. See the designated parking here.
Questions: Contact NITOChousing@gmail.com